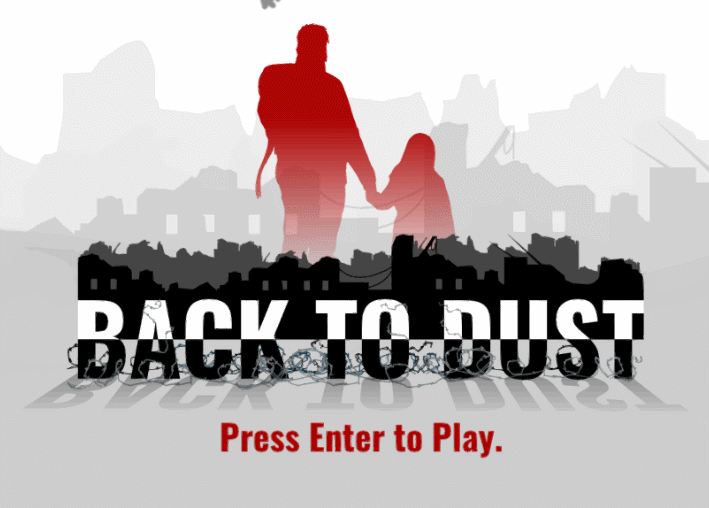 Back to Dust
A downloadable game for Windows
Overview
Back to Dust is a storytelling game focused in decision making. You and your daughter are in a conflict zone and running low of food, you must travel to the border and try to enter the neighbouring country. The path to the border is full of other refugees asking for your help. The more refugees you accept in your party, the worse is your travel condition. Will your humanity prevail? Or your self-preservation instinct will overcome?
Features
Immersive storytelling with 4 uniques endings
10 unique NPCs
Procedural NPC story building
Controls
[Enter] to Start Game
[Mouse click] to make decisions
Credits
Suâmi Abdalla-Santos - Script and Story
Philippe Lepletier - Art
Felipe Osório - Programming
Raul "Super Velociraptor" - Original music
Comments
Log in with your itch.io account to leave a comment.
Just got the ending "the politician uses the protagonist's daughter as a pretext to escape the country." One of 4 endings. One of the best games I've ever played so far! Because of the nature of the story/game. I want more of these! Also, would be nice if graphics got buffed too! :D I wanna see a The Last Of Us graphics on this game or games like this! :D
Thanks for playing and enjoying our game! We were so happy with the feedback that we are thinking of expanding this game with new features